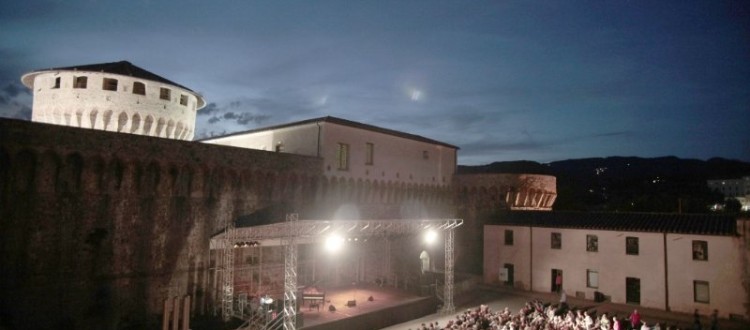 Sconfinando ( in english trespassing) is an international festival of music and sounds from the world,now recognized among the most important events on the national scene of World Music.
The event, for more than twenty years proves a cultural center in one of the most beautiful European Medici fortresses. Takes place during the first 15 days of July. A project that makes of world cultures its strength, guaranteeing freedom to those who make of quality and originality of its search engine. A unique event where artists are expressive potential in locations of great charm. This cultural event, over the years, has delivered thousands of tradition and modernity, presenting itself as a great artistic Observatory that borders between jazz/world/classical/theater/dance/Butoh dance performances, journalism.
An event of international importance for the typology of its projects exclusively dedicated to the journey of man in art and life. The main location of the festival is the Firmafede fortress, but often are affected as well as other beautiful places of the old town of Sarzana. With "the parks of the Night" event at night that turns for a few years within the Festival Trespassing, you can participate in a magical moonlit walk where the public attends the events in the absence of artificial lights and a sound system acoustics. The night the Queen with its silences, sounds, appearances, smells.